Hours
We are open 7 days a week by appointment only with our first session beginning at 10:00am and our last session beginning at 5:00pm. We do offer appointments outside of these times by advance request.
Our phone reception hours are from 9:45am-5:15pm daily (904) 556-4822
To avoid a cancellation charge, If you need to reschedule your appointment within 24 hours please call and leave a message before 9:45am and we will return your call promptly.
Upon arrival, please utilize street side parking or the gravel parking lot across the street. We kindly ask that you avoid blocking or parking in the driveway directly beside the building.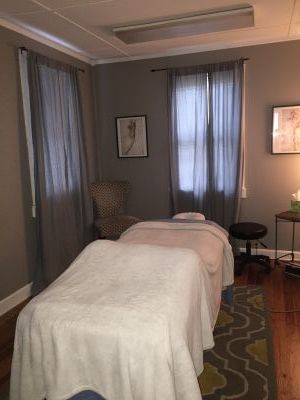 | Day | Availability |
| --- | --- |
| Sunday | 10:00AM - 6:00PM |
| Monday | 10:00AM - 6:00PM |
| Tuesday | 10:00AM - 6:00PM |
| Wednesday | 10:00AM - 6:00PM |
| Thursday | 10:00AM - 6:00PM |
| Friday | 10:00AM - 6:00PM |
| Saturday | 10:00AM - 6:00PM |